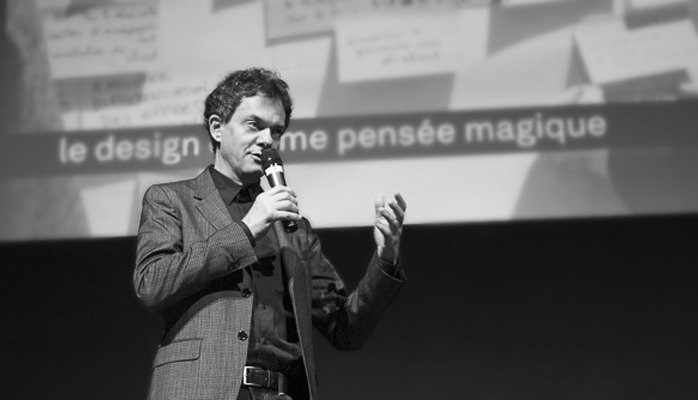 Learning to doubt: design beyond beliefs
Giuseppe Attoma Pepe, Senior Design Strategist at Attoma
At a time when the urgent need for social and industrial transformations requires new ways of thinking and approaches, I believe we must also question the meaning behind our practices as designers. What is really going on underneath the all-powerful design narratives we graciously adhere to? How sincere and effective are the rhetoric and practices that govern the daily operations of a design agency, and are they suited to deal with the critical challenges we face?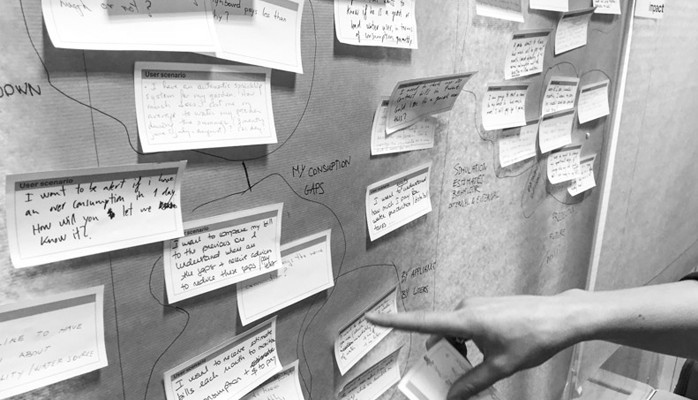 At the invitation of Marina Wainer, I had the opportunity to explore this issue in the framework of the DIZAIN event organised by Designers Interactifs last October at the Grand Palais in Paris. You can watch the video of my short speech here. I was frankly surprised by the positive response that this succinct – and rather intimate – presentation received. And soon after, I had a fascinating discussion with Milan Guenther, who suggested that I expand on these intuitions in a longer and more interactive format. This eventually became a master class project titled "Sense of doubt: What we actually do when we think we're doing 'design'", which took place on Friday, June 10th in Copenhagen, as part of the Intersection16 Conference. The idea is to take an anthropological approach and decipher the narratives and beliefs that surround the notion of "design" as it is commonly used – UX Design, Design Thinking, Service Design, etc. – in order to question and challenge the implicit meanings that this catch-all and polysemous word conveys. Indeed, the set of rituals and processes that make up the world of design have become restrictive and indisputable – and its deeper meaning as a concept is glaringly misunderstood. In a sense, we are immersed in a kaleidoscope of different projections, covered by a veneer of jargon that gives us the illusion of a coherent and shared system of universal practices. That's why I believe it's urgent to take a step back, observe actual practices and analyse the beliefs, prejudices and buzzwords that implicitly frame what is actually being produced.
Here are some of the key questions in my view: what are the tautologies used to construct and reinforce the grand narrative of "design", which some people see as a sacred path capable of solving all kinds of human, social and industrial problems? Why have we seen a shift towards a semantic framework more akin to a neo-religion rather than a factual problem-solving process? Why do we feel the need to project a pseudo- scientific image of "design"?
In the master class, which is intended as a collaborative workshop, I would like to explore new ways of talking about the "design god" and its practices: when is a change of vocabulary appropriate? And when is it not? I shall share my findings in a future article. Stay tuned!