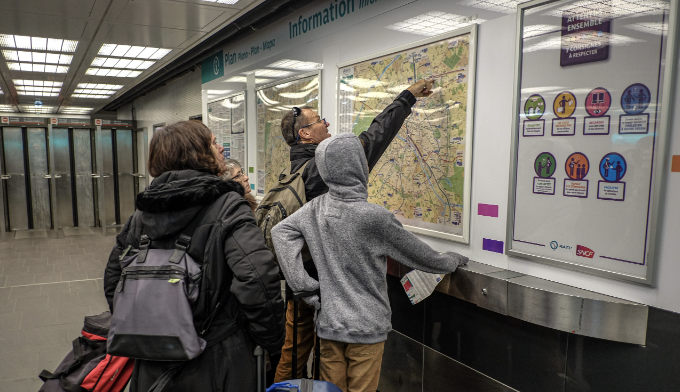 Information and mobility (2/3): languages and dialects
Following its series on user experience, attoma will now focus every Monday on the importance of rethinking the way mobility information is communicated. This is a theme we deal with on a daily basis in our service design agency when working with key players such as SNCF, RATP, Société du Grand Paris, Transdev, STIF, SYTRAL, Grand Lyon, etc.
Previous article: Information and mobility (1/3): empowering users to navigate the urban jungle
A map doesn't faithfully reflect a territory… nor does the sum of all maps
As Homo sapiens, we all share the same ancestral tendency to mentally construct maps of the territories we live in. Maps that aren't always geographically accurate, but that do the job, helping us find our way and plan our next moves. In this sense, they are fairly effective. We have constructed these maps based on our knowledge, experiences, cognitive models and cultural patterns, which makes them completely subjective. In fact, they are rather a portrait of who we are and how we perceive reality, and have little to do with the world as it really is.
In some of the experiments we conducted, we asked users to draw a map of the same route, and then we attempted to overlay several of them. The result is a fantastic and completely imaginary territory that offers highly valuable lessons, with notable distortions, over-representations, omissions and narrative depth. Unsurprisingly, this experiment showed us that the sum of subjective visions can't be used to create an objective, unambiguous map for all to use!
This is because we live in a modern-day Babylon: everyone thinks and expresses themselves in a different spatial language – using their own dialect so to speak –, and experiences a city according to their own singular mental cartography. And despite the trend towards standardised interactive motifs, mobility applications all have different interfaces, as operators continue to think and act like "brands", each with their own storytelling, lingo and signs, and even their own pricing system. What tools can we give users to survive in Babylon?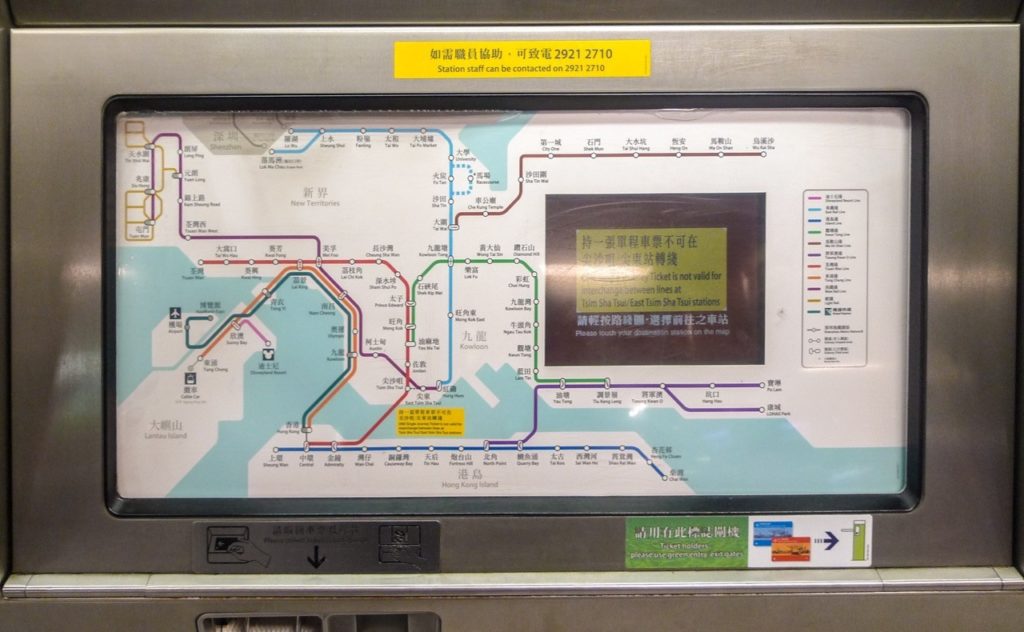 It's high time for information rehabilitation!
For our projects at attoma, we often exchange ideas with researchers in cognitive science. In particular, we've had fascinating conversations with experts in motor rehabilitation. How is this relevant to the issue of convoluted urban systems? The complexity of Babylon pushes us to the limits of our cognitive processing abilities, putting us in a constant state of "rehabilitation", as we are forced to develop new strategies to bypass cognitive knots that prove insurmountable for our modest huntergatherer brains.
This rather radical hypothesis leads us to develop immersion and use observation protocols that are a little more inventive and unusual, allowing us to draw valuable lessons and insights from the heuristics – experimental approximations – on user mobility, and leverage them to build our design responses. For example, what does the notion of "transport network" mean in the mind of a user who has been commuting on the same two lines for twenty years? What about the notion of "territory" when we only focus on a metropolis-wide rail network map?
So, living in Babylon is nice and it does have its benefits, but even if we were to deploy armies of information designers, we would never get rid of the profusion of languages and dialects, because such diversity is only a reflection of the intrinsic incoherence of any complex human construction.
In our next article, we will discuss how to introduce some degree of simplicity into the system, by modelling criteria for prioritising uses and information.
Next article: Information and mobility (3/3): designing systems for humans