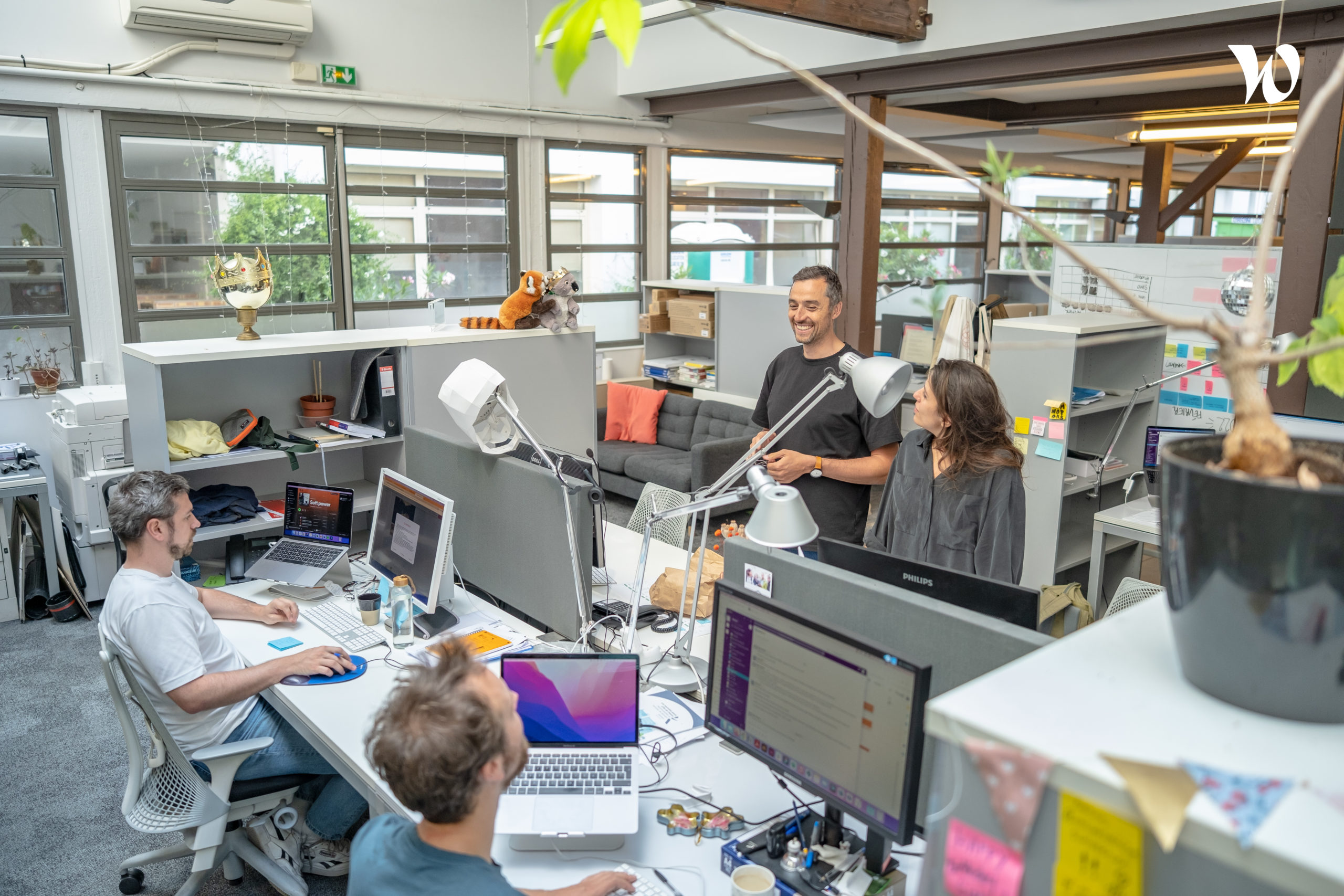 What we look for when you interview for a job at attoma
Our organisation is growing and we regularly recruit new staff to strengthen our team. Are you interested in joining us? Here are a few tips to help you prepare for your interview with us!
Be yourself!
Generally speaking, you'll meet with two members of our team during the interview: a designer and a project manager for instance. As we may be your future colleagues, we want to get insights on how we'll be working together. We'll seek to learn more about your skills, of course, but also to find out how we get along!
We're not looking for another version of ourselves, but rather future colleagues who will bring their own perspective to our team. We're curious to see how you see your job and want to know more about your vision, as this will help us grow in return. We hope you can surprise us and contribute in your own way to our corporate culture.
Tell us what motivates you
Most people in our team don't have a linear career path: that's what makes our work together so interesting!
Beyond the job titles you've had or degrees you've earned, we want to learn more about how you got to where you are today, the challenges you strive to take on tomorrow, the design topics you're passionate about and the kind of career you dream of.
We're also curious to find out who you are outside of work, what your favourite weekend activities are, what kind of rituals you have or what you are reading at the moment.
Tell us about your work
Don't wait for us to ask about your portfolio to discuss your work and perspective: we want to truly get to know you, and what better way to do that than with an actual project you've worked on?
We're especially interested in understanding how you went about carrying out these projects: what role did you play? who were your contacts? what challenges did you face? what did you do to overcome these obstacles? what are you most proud of?
We're really keen to get into the nuts and bolts of your portfolio and start an in-depth peer-to-peer discussion.
Tell us why you want to join us
We want to know why you chose Attoma Assist Digital over another company: was it our values? the projects we communicate about? our clients?
You don't need to know everything about our LinkedIn page, but we do want to be able to gauge your motivation and see how much you know about the industry.
We'd also like to know what conversations you find interesting within the design community (a person, a medium account, a book, etc.).
Ask us questions
We see our interviews as genuine discussions: we're here to ask you questions, but we're also happy to answer any of your queries and tell you more about our approach. Our aim is as much to find the right people for our team as it is to make sure our agency is the right fit for you 🙂
Let's have a good time together
We'll do our best to make it a friendly and inspiring interview!
We look forward to continuing this conversation with you.
Find out more about our job opportunities here. Click here to know more about the recruitment process at attoma!