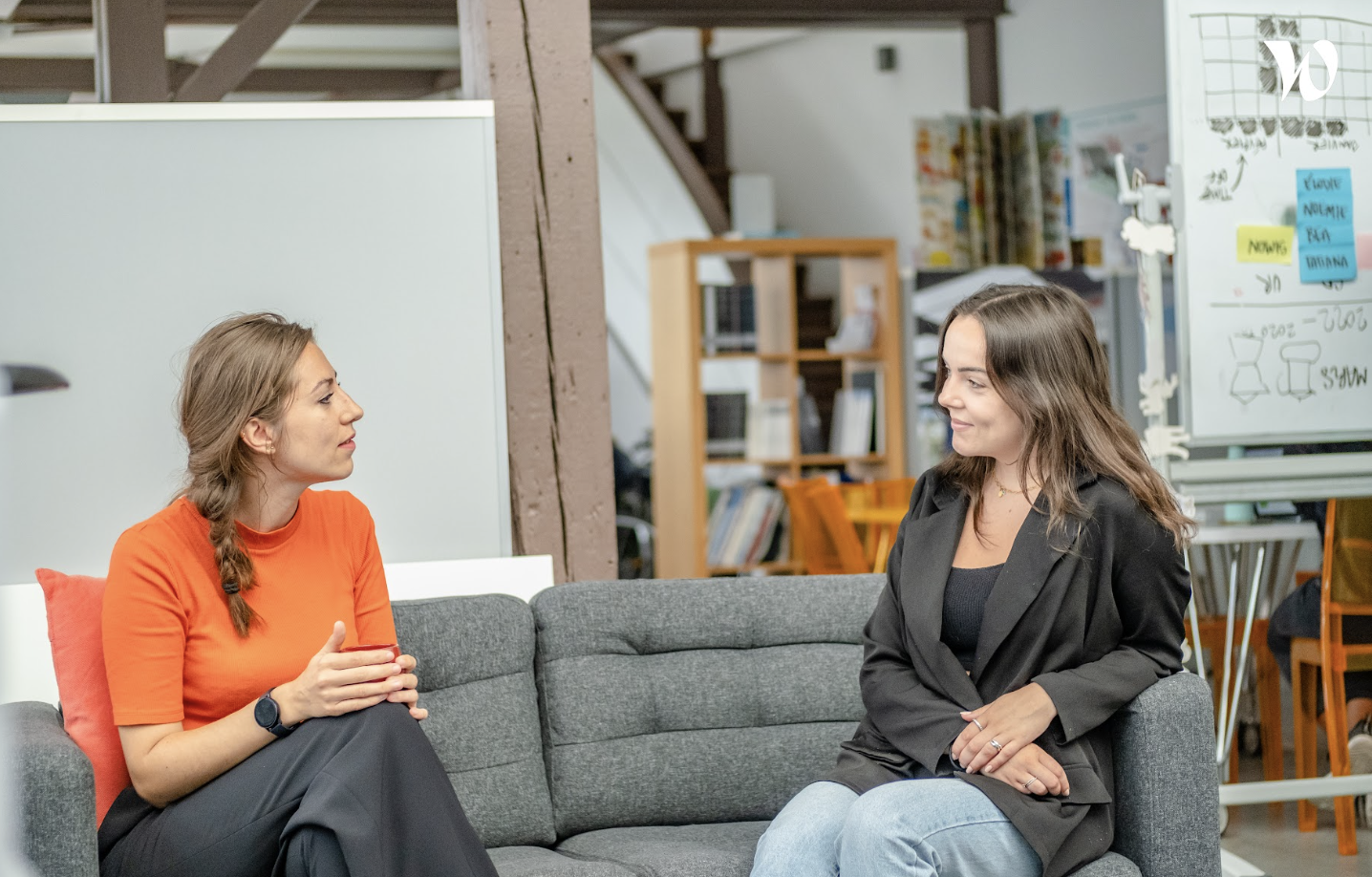 What the recruitment process at attoma looks like
Receipt of applications and initial selection
I carefully review all applications and share them with the agency's business experts, who also take a closer look at them. We then share our perspectives and decide which candidates we would like to meet.
1st and 2nd interviews
I will contact you by email to invite you to a first videoconference interview so we can discuss your motivation and projects together. The aim of this first interview is to get to know you, to understand your needs and your career aspirations, and to work out together whether the position might be suitable for you.
If the interview goes well, I'll invite you to a second, more business-focused interview in the presence of one of my business expert colleagues so we can go into more detail about the assignments we could assign to you. We'll discuss your achievements based on your portfolio, and we'll ask you questions about your past experience and how you approach your craft.
3rd interview
All the lights are green? After we've taken the time to describe your future position and duties in detail, we'll invite you to a final interview with the agency manager. If the desire to work together is mutual, this will lead to an actual job offer!
Click here to learn more about what we look for when you interview for a job at attoma. And to see our current openings, check out Welcome to the Jungle!