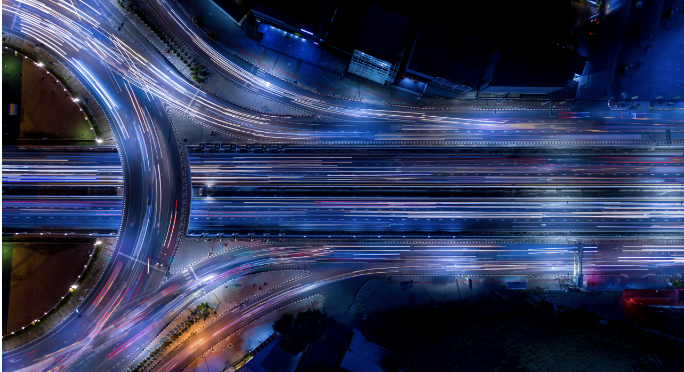 Assist Digital for Kinto (Toyota): a user-centred approach for new mobility services
The COVID-19 pandemic has had a massive impact on mobility behaviour. The "new normal" involves much more diverse movements, which require mobility services to be much more flexible.
Until recently, owning a car was the norm, but things are changing, especially in larger cities. The culture of ownership is gradually giving way to alternative values, more comfortable and economically practical, especially in urban contexts.
Citizens and companies are also discovering and turning to sustainable mobility policies. Travelling exclusively in one's own car, often alone, especially when commuting to work, is not very economical, nor is it ecological. By using a car-sharing service, for instance, one can reduce the cost of buying and maintaining a car, while also curbing the total number of vehicles on the road, fuel consumption and the number of parking spaces necessary.
Mobility is evolving towards a multi-modal service, where multiple means and solutions can be used and combined seamlessly, thanks to digital services that provide end-to-end access.
Mobility-as-a-Service: a single application to travel anywhere, by any means of transport
The new wave of concepts related to sustainable mobility is mainly expressed through the Mobility-as-a-Service (MaaS) model. MaaS is geared towards a customer experience in which they can plan their entire journey using a single digital tool, offering a fully integrated range of services.
This results in a resolutely user-centred approach, and the offer of mobility providers can represent a highly beneficial breakthrough for companies that support it.
Traditionally, taking a taxi, then the metro and then a scooter would require using three different services that can't communicate with each other. MaaS overcomes this fragmentation by integrating all services into a single application, through which we can plan, book and pay for all the mobility services we use during our trips.
Customer Experience (CX) providers must therefore ensure digital continuity by designing a single application capable of supporting the whole range of on-demand mobility: carpooling, bike sharing, car sharing, public transport, scooters, etc., using a single account and payment method if possible.
KINTO: an innovative digital ecosystem created by Toyota
The new trends in sustainable mobility have prompted traditional automotive players to reshape their offer and create specific business divisions: mobility providers. Their objective is not to sell products, but rather to sell mobility services according to the MaaS model. A relevant example is KINTO, the new mobility brand by Toyota, which is also a pioneer in sustainability.
KINTO's offer not only includes the leasing of electrified Toyota and Lexus vehicles (Kinto One), but also a car sharing service (KINTO Share), car pooling (KINTO Join) as well as integrated multimodal mobility (KINTO Go), which allows employees to travel freely without a car. In the new normal, companies have two fundamental objectives: flexibility and sustainability. Indeed, combining electrified and soft mobility solutions is the ideal way to meet the growing need for agile, subscription-based services while avoiding long-term investments.
In addition to making cities more liveable and reducing stress for their employees, companies that use an end-to-end mobility provider like KINTO can achieve their ESG goals in the framework of continuous improvement. Furthermore, it often grants them beneficial tax credits.
KINTO's goal is to provide companies with all the necessary services in a transparent way and make their employees' mobility experience more efficient and enjoyable. The best expression of this is KINTO Join, a carpooling service for companies that can actively contribute to reducing CO2 emissions and other pollutants.
Through assignments carried out for KINTO – with Toyota Europe and local subsidiaries in various countries –, Assist Digital can testify to the programme's positive impact on the environment and the community, and its ability to create social opportunities and make commuting less tedious.
Attoma, a member of the Assist Digital group and expert agency in information design for public transport and new mobility, has also contributed many times to developments in this field and, in collaboration with its clients (RATP, SGP, SNCF, Transdev, Île-de-France Mobilités, etc.), has proposed innovative solutions centred on users' needs.